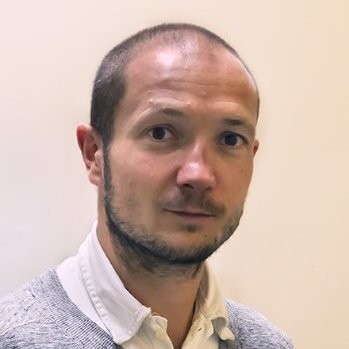 From the introduction interview done on 01/03/2022 : 
Benoit Hossay – CTO
Hi Benoit, can you please give us a bit of your background?
Benoit : Definitely ! Let me kick off by saying that I have been creating websites since the age of 15. After finishing my scholarship in computer sciences, I started my career by working for triple A digital agencies serving multiple global clients. In 2003, I moved from website development to e-commerce development. It was the early age of ecommerce, and I really enjoyed working for some of the pioneers of that time.
Building up on those skills, I then engaged for a multi-years mission at the Belgian post, where I was in charge of the onboarding of large well-known ecommerce clients like Amazon.
After my mission at bpost came to an end, I joined a large marketing agency and there I founded its digital division. As an innovative agency, we used to develop digital marketing activities ranging from newsletters to campaign websites to mobile applications and ecommerce platforms for global companies like Google, Unilever, Mondelez, Danone, and many others.
During those 5 years, I had the chance to develop all kinds of ideas and marketing strategies to connect brands with their consumers, mainly in the context of FMCG retail.
After 5 years, I then decided to jump into a new adventure: Infinity Mobile. My co-founder and I started the company behind Sayl with the belief that we are only in the early age of omnichannel commerce and that there's still lots of room to help businesses better understand their customers.
As a CTO with a good marketing background, why do you think that Sayl will make a difference?
Benoit : Sayl is truly a game changer because it is a multi-facetted platform where all stakeholders can find truly long-lasting benefits using the platform on a daily basis.
A main aspect is that brands and businesses can connect with their customers in the channels that they do not own. Think about a restaurant chain that has a large share of customers ordering via Uber Eats. The latter is a channel they do not own, it's a channel they piggyback on to make more sales. That's perfectly fine, but in fact the restaurant chain is giving away their customer base to Uber Eats and over time this becomes a real issue.
You can also relate to a FMCG brand that is in its vast majority selling through supermarkets.
Their clients are the supermarkets and they have no clue about the consumers actually using their products.
So with Sayl we are reconnecting these businesses with their customer base, even if this customer base originally came via other, not-owned, channels.
As a CTO you have a lot of assets on your radar. How are you able to create all those with high quality and velocity?
Benoit : We actually took enough time to design and architect our platform the best possible way. Sayl is built on a full microservice-based architecture making it extremely scalable and easy to maintain / evolve as business components and segregated from each other.
Also, we value our team and we are very grateful for being able to count on an extremely talented development team. All our developments we made in-house, contributing to the overall company skillset building.
In the long run that is what pays-off as we are able to create and maintain our platforms with little effort and extreme flexibility without compromising on the quality.
How came the token idea / need?
You : First of all, I have to say that as a company we have always been "early" on all tech matters, it's part of our DNA to be a front-runner. Therefore, building on the Web3 foundations is the next natural move to make for Sayl.
Along with this we also got the request of a bunch of our existing clients who asked us about NFT and token integrations. They had no idea about what to do with those but they felt that there was something to do.
Based on this market demand, we decided to integrate NFT support in the platform to facilitate the building of NFT use-cases for brands and businesses but we felt that the picture missed a big element that only the issuance of a utility token could answer : how to connect and fairly reward all stakeholders of our ecosystem.
Can you tell us a bit why you decided to build on Hedera and not on other popular blockchains?
Benoit : Looking at all the different blockchains we wanted to be sure that our underlying layer would support the level of convenience we want to give to our users.
In our opinion, the main evaluation point for our asset is User Experience.
dApps tend to be very poor in terms of user experience and we want to create a platform that can be used by 95% of the brands customers, not the 5% who are acquainted with the crypto concepts.
Evaluating the following key criteria's it was clear for us that Hedera Hashgraph was ticking all the boxes : 
Transaction speed

Transaction fees and fees' stability

Level of programmability

Security

Environmental impact
We were also charmed by the support given by the Hedera foundation and the vibrant Hedera community.
Based on those elements it was for us a no-brainer to build our platform on Hedera Hashgraph and completely embed the crypto concepts in a fully manageable eco-system.