Sell NFTs online
April 17, 2022
Category:

NFT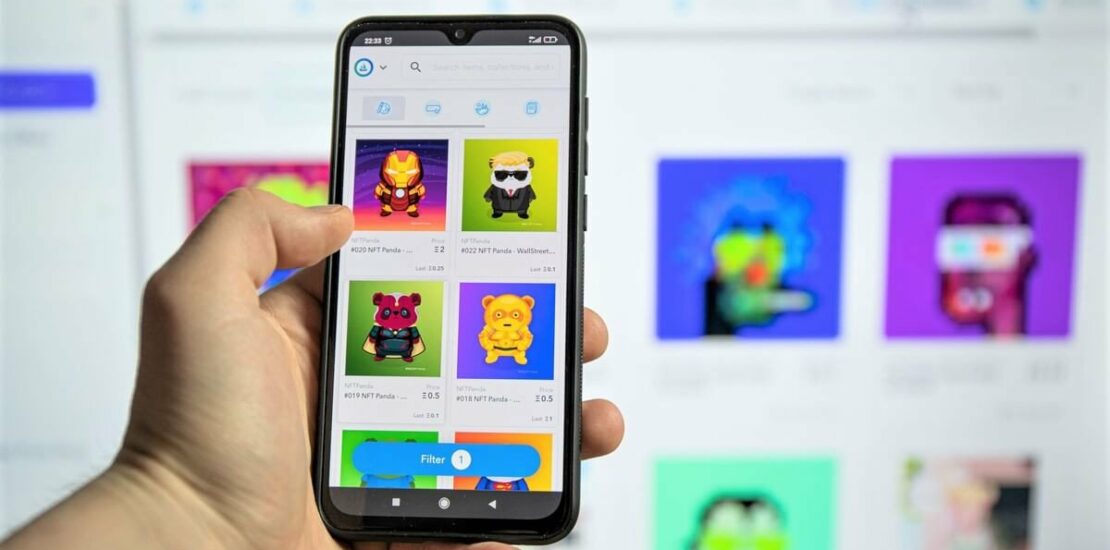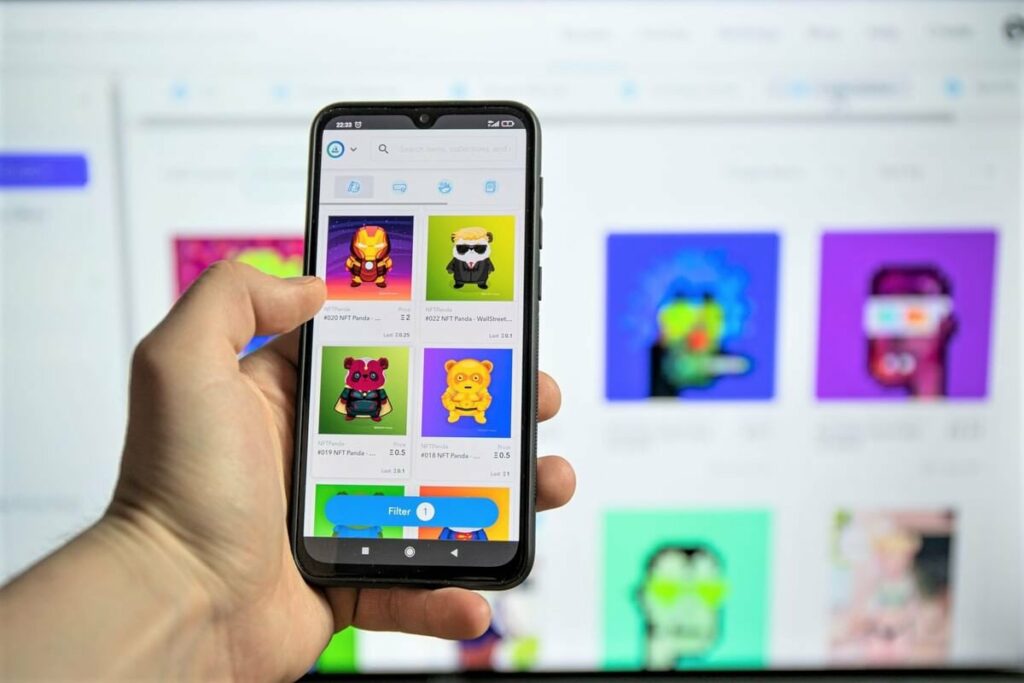 NFT stands for Non-Fungible Token and this digital asset represents a good (virtual or physical). For more information about NFTs, you can find more information in the article 'what are NFTs and how to use them'.
The Sayl platform allows businesses to sell NFTs via a built-in webshop. This webshop functionality allows business owners, marketeers and digital owners to quickly and easily start generating revenue from NFTs. Since the webshop functionality of Sayl allows you to put your own theme, branding and a custom domain, the NFT webshop can be set up perfectly in line with your brand's image.
NFT marketplaces
When you learn about NFTs and the opportunities it creates for creators, one of the first things you encounter are NFT marketplaces. Some of the more renowned marketplaces are OpenSea, Rarible and Foundation. Most of these marketplaces exist on the Ethereum blockchain, and there's a cost for creating a NFT (creation of a collection) and minting the NFTs in that collection, that must be paid in Ether. In this article we won't go into the details of gas fees and the related fact that its price can fluctuate.
Selling on the above marketplaces can be beneficial for your brand as they attract a lot of visitors, however you must be aware that you have:
no control over branding
no control over the checkout experience
no access to data
no access to analytics
Also, being visible on a marketplace means that you are sitting between all kind of other vendors where you have no control what kind of vendors these are. If you are ok to be sitting next to "dicks" (see below), that's just fine.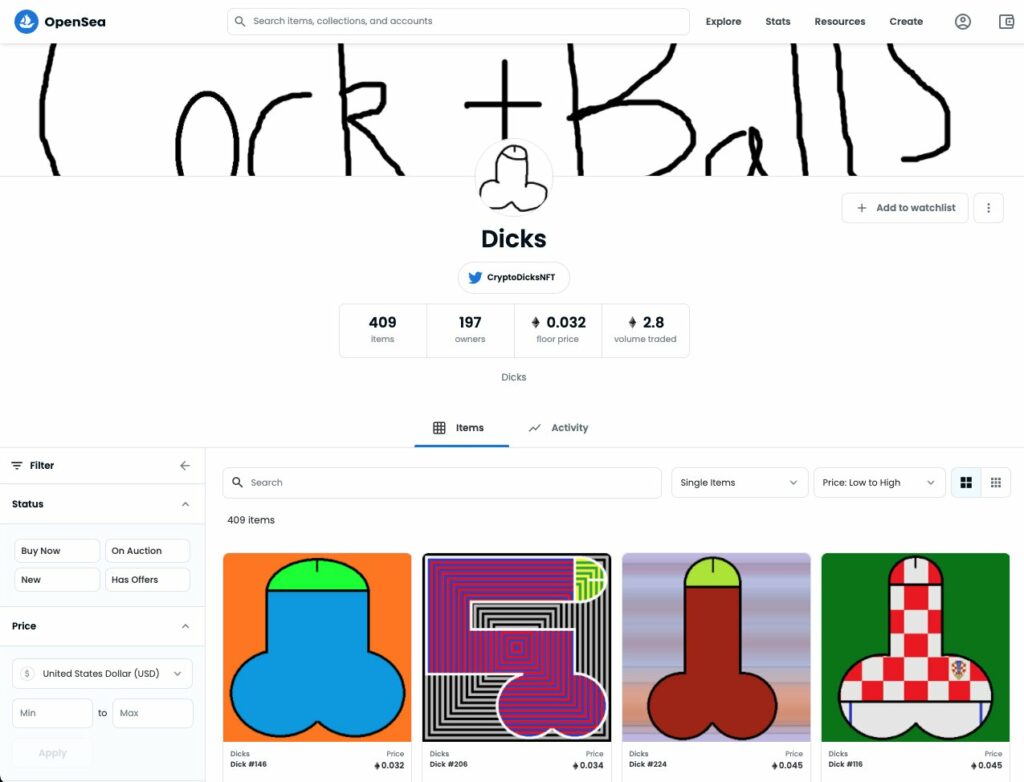 Branded webshop
Selling your NFT through a custom branded webshop with a checkout means the disadvantages of the marketplace become an advantage, although to be fair, the backside of things is that you have to generate the traffic to your webshop yourself. So for some this approach will work, for some it won't.
The Sayl platform will provide you a solution to:
have the ability to put own branding on the webstore
control about the checkout experience
access to customer data
access to analytics
Next, with regard to NFTs, not all payment providers support the processing of NFTs and the payment with fiat money. However, we are seeing a rapid growing support for NFTs at several payment providers. Please take into consideration that selling NFTs could be considered by the legal team of the payment provider as high-risk, therefore onboarding your account could take a bit more time.
On which blockchain do we store the NFTs?
We store the NFTs on Hedera.
When a customer buys a NFT on the webstore provisioned by the Sayl platform, they will be invited to access that NFT via an onboarding of the Sayl crypto wallet, where they will find the NFT. We do this to help non-expert crypto persons to have access to NFTs, without the necessity to understand how non-custodial wallets work.
What are the costs associated with selling NFTs through Sayl?
Please contact the Sayl team via Sayl Conn3ct.
Does Sayl do the minting of the NFT?
Yes, Sayl covers the creation of the NFT, the minting of the NFTs and the transfer to the buyer's account.
Does Sayl has plans to come with a NFT marketplace?
This is indeed planned in our future roadmap, also linked to our Sayl token.