3 Crypto & NFT Trends That Will Change The Food Service Industry In 2022 (and How to Leverage Them)
February 14, 2022
Category:

NFT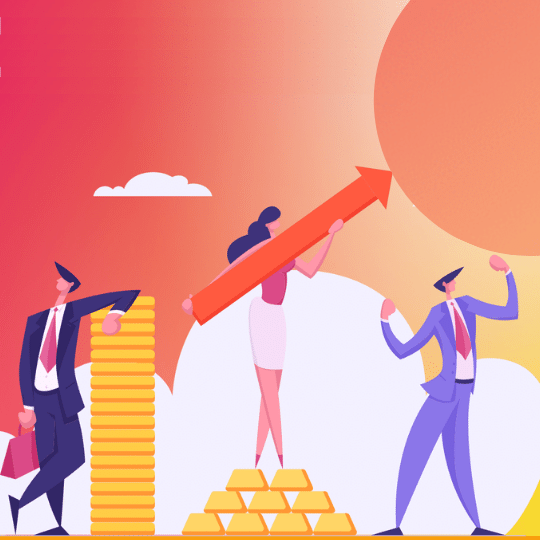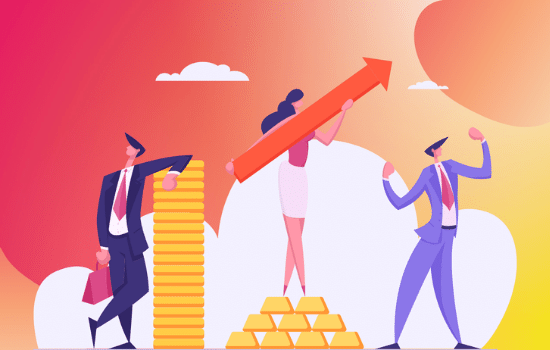 Running a successful restaurant business has never been easy. From razor-thin profit margins to tough competition, restaurants face many critical challenges related to how they increase revenue and provide excellent customer experience. That leaves restaurant operators in an endless hustle to keep everything under control and sometimes forget about what's happening out there.
We got you covered! In this article, you'll discover 3 Crypto & NFT trends that (we believe) will change the food service industry in 2022, and we will show you how you can leverage them in your restaurant business to increase your revenue;
Cryptocurrency Payment in Restaurants
Crypto & NFT for Your Restaurant Marketing
Crypto & NFT-based Loyalty Programs
Ready to start exploring? Grab a fork and let's dig in.
Cryptocurrency Payment in restaurants
In 2010 Laszlo Hanyecz made the first payment with crypto currency in exchange for two pizzas from Papa John's Pizza. The trade worth € 35 paid entirely in bitcoin. The 10.000 BTC that were used as payment for 2 pizzas would be worth more than 430 million euros in today's market. Today it is a meme but back then it was a milestone in the crypto / food industry relationship, that showed us how crypto can be an actual medium for exchanging value between individuals and businesses.
Giant retailers such as Amazon, Walmart and Overstock.com have already initiated projects and pilots to integrate crypto in their payment ecosystem. Starbucks, Burger King, Subway and Pizza Hut are already accepting crypto payment in some countries. Needless to say that the pandemic has speeded up the digital transformation process across all industries and heavily restricted cash payments in many places. All mentioned facts give a clear sign that crypto payment is coming to your restaurant and it is here to stay.
Benefits of crypto payment in restaurants:
Cheaper
5–10% is the average restaurant profit margin, which makes F&B operators in general focused on minimising their bottomline. Ghost kitchens & QSRs in particular are designed to operate with reduced expenses and they need an order fulfilment solution that maintains this lower-cost model. The cost of the payment processors' commissions is one of the main reasons that lead restaurants to accept various cryptocurrencies. Bitcoin and most other cryptocurrency transaction fees are based on the amount of data needed to complete the transaction and generally are lower than the approximate 5% charged by credit card companies for transaction processing.
Faster & Reliable
The second primary benefit of accepting a cryptocurrency in restaurants is high velocity and reliability in transactions. This high velocity is thanks to decentralization, which means >>> No third party (like banks) needed to verify the payment. Instead, the nodes (computers in various locations with algorithm that confirms and approves the transaction)
To understand the benefits of this process for transaction reliability, consider the situation when a credit card transaction is disputed: the bank often charges the retailer for the incomplete payment. These transactions are called chargebacks, and they can be costly & frustrating for restaurants and other businesses.
Transactions that use blockchain must be accepted by all parties and can only be refunded by the party that received the payment. For this reason, crypto payments are considered unchangeable.
Furthermore, even if there are some big brand names that are not currently accepting Crypto, they do use food delivery services that accept Cryptocurrencies. Therefore, either one way or the other, your customers can actually get their food and pay through Crypto currency, so why not be an early winner yourself?
How to start accepting Crypto payment in your restaurant?
The infrastructure for making crypto transactions in restaurants is already in place. The first step is to ask your POS system provider if cryptocurrencies can be accepted through the system. In most cases your POS system provider already has that option to activate it for you, or has an integration with a third party that can activate it for you.
Furthermore, many payment processors, like PayPal, now enable businesses to accept payment in the form of cryptocurrencies. Or you can share a QR code connected to your digital wallet to start receiving crypto payments.
Finally, and in all cases, make sure that you and your staff are very well trained and advised on using this ever-changing technology.
Crypto & NFT for Your Restaurant Marketing
As a marketing manager of your restaurant business, you are fully aware that you need to be present where your target audience are. If you decide to play it carelessly and just stay in your comfort zone, your competitors will enjoy your absence and start stealing your customers one by one.
In other words, if your customers are celebrating Christmas then you should have a Christmas tree in your restaurant and run Christmas promotion ads. If your customers are watching the Super League, you should bring large screens and activate a booking system. If your customers are using Crypto, then you should do too.
Restaurants (like many other businesses) need to keep an eye on the trend that their audience follows and make use of it to increase sales in every possible way. So let's agree on this point before we move on to the heavy stuff, sounds good? Now let's dig in
How to use Crypto for Branding & Attracting Profitable Customers
Adopting Crypto in your restaurant business can be a great enabler for your brand. Think about the poster on your storefronts "we accept Cryptocurrency" that will draw a lot of attention to your restaurant, offering a unique point of interest. This is especially true for restaurants hoping to attract a younger customer base with expendable income.
A recent report from Gemini.com found that the average cryptocurrency owner is a 38-year-old making approximately $111,000 a year and the crypto market is expanding everyday. As a marketing manager you would really need to win those customers and keep them loyal. Here I will tell you what you can do to attract a younger, wealthier and more tech-savvy customers:
Make it clear on your website that payment with Cryptocurrency is welcome
Use Crypto related hashtags in your social media posts and let the algorithms do the rest
Launch social media ads (especially on Instagram) and narrow down your audience to specifically target Cryptocurrency users and investors that are located in your neighbourhood
This target audience are more tech-savvy than others and they are more likely to leave you a good review online (if they are happy with your services), so push them to do so and never be shy about it as 90% of guests research a restaurant online before dining there.
Use a powerful online payment system that allows you to build a relationship with customers and enables you to engage with them such as Sayl Resto and Sayl Customer
Crypto & NFT based Loyalty programs
51% of all consumers spending on food in the US is spent on restaurants according to National Restaurant News. For starters, this is a great basis for building a strong relationship with your customers and keeping your favourite ones loyal.
Memberships that only work at your restaurant, and which provide benefits the more you use it, guarantee that these customers will return to you again and again. Frequent visitors tend to spend more on average than newcomers, which means more revenue for your business. At the same time, these perks keep customers satisfied with valuable benefits.
Think about it this way; most of the people don't own Cryptocurrency yet, because they haven't been comfortable with new technology or they simply don't understand it. But they still hear everyone around them talking about it all the time. And now they will be able to win some free tokens by just ordering food from your restaurant, revolutionary right?
I know, membership restaurants isn't a new idea, but typically when you're done with your membership or when you don't use your rewards, you're done. If you don't use that meal voucher reward it is not valuable anymore.
With the NFT concept, however, you could potentially sell your spot for a profit if the value of the restaurant's NFT goes up. Thanks to the smart contract membership, it could include provisions that ensure that your restaurant gets a percentage of any secondary or subsequent sale of that membership. Tokenization is nothing more than participation in one of these contracts. What is
revolutionary about the system is that the token becomes fiat money. That's additional revenue for the restaurant and a lot of buzz and engagement for your brand.
How to Start Crypto & NFTs based Loyalty Programs for Your Restaurant
Launching an NFT-based restaurant is definitely a way to appeal to the younger, wealthier, technology-minded demographics that you are going after. What you need is an omnichannel that enables you to sell online, activate & engage with your customers and hook them with a digital-asset-based loyalty program
Sayl Resto offers an all-in-one cloud-based eco-system exclusively for restaurants. From Online ordering to Pay & Order at Table, Customer Relationship Management System for single and multi-outlet restaurants to help your business succeed no matter the size.
Sayl Customer allows you to segment your customers based on their order preferences, location, language, order history,… So you can create promotional campaigns and offer rewards based on what they like! And all that can be done via one channel, crazy right?
Sayl Conn3ct is the new spaceship that will take your restaurant to the moon by helping you launch your Crypto & NFT based loyalty program. Wanna learn more? Visit the Sayl Conn3ct.